Hello! Welcome to Tantei Curiosity, a fansite for the multimedia project "Chou Shounen Tanteidan NEO Project" ("超・少年探偵団NEO Project") by Poplar and DLE. This site was made with the purpose of documenting as much info on this project as possible, all in one place, so more people can enjoy it! This site is under construction and is currently run by one person who can only find so much info. If you, dear reader, have anything to contribute, please contact me!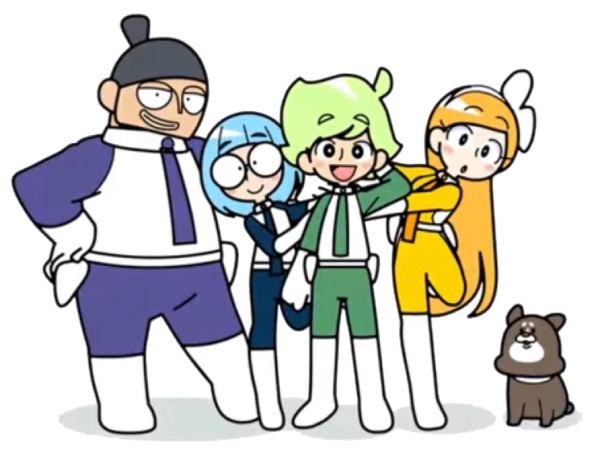 Chou Shounen Tanteidan NEO (2017)
In the year 2117, a boy named Shounen Yobayashi is the leader of a group of young detectives who keep the peace in Tokyo. However, a mysterious person known as the Fiend with Twenty Faces lurk in the shadows. Based off of the novels by Ranpo Edogawa, this anime series follows the descendant of Kobayashi, and his friends, who have to thwart the plans of the Fiend with Twenty Faces.
Chou Shounen Tanteidan NEO -BEGINNING- (2019)
Set in modern times, this movie follows high school student Yoshiro Kobayashi, who is the great grandson of the first Kobayashi. He lives a normal life with his best friends Sayo Akechi and Watari. Suddenly, the Fiend with Twenty Faces appears before Kobayashi, telling him "The promised time has come." With the mysterious warning and the strange incidents taking place at the school, Kobayashi must figure out what's going on with the help of the detective club, as well as recall the incident 10 years ago involving the Fiend with Twenty Faces.